Register
Kings Lacrosse Supplemental Tryouts Lacrosse · Male
Individual Fees

Regular

35.0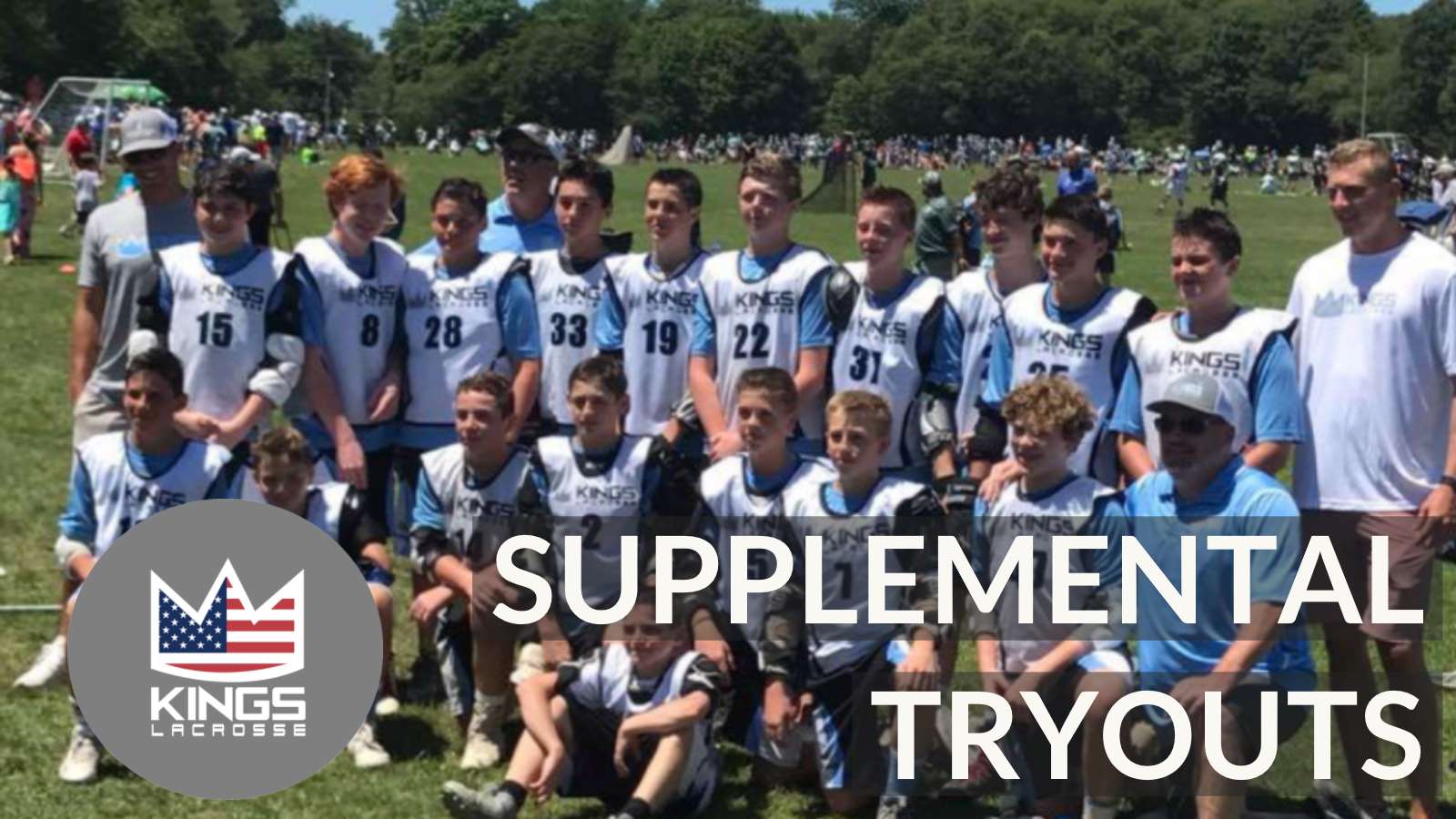 Kings Lacrosse is pleased to announce supplemental tryouts for remaining roster spots on the Summer 2018 Kings Lacrosse tournament teams. The tryouts will take place in each region as follows.
Supplemental tryouts are open to players in GRADES 3 - 8.
617 City Kings
Saturday, 4/21/2018 // 10:00am-Noon
Roxbury Latin School
West Roxbury, MA
Pioneer Kings
Sunday, 4/29/2018 // 10:00-11:30am
Arbor Kids
East Longmeadow, MA
Central Kings
Wednesday, 4/25/2018 // 6:00-7:30pm
DiPlacido Fields
Wrentham, MA
Boston Kings
Thursday, 4/26/2018 // 7:00-8:00pm
The University Sports Complex at Starland
Hanover, MA
Event Notes:
Now accepting registrations!